Prepare your windows for the storm season.
Prepare your windows for the storm season.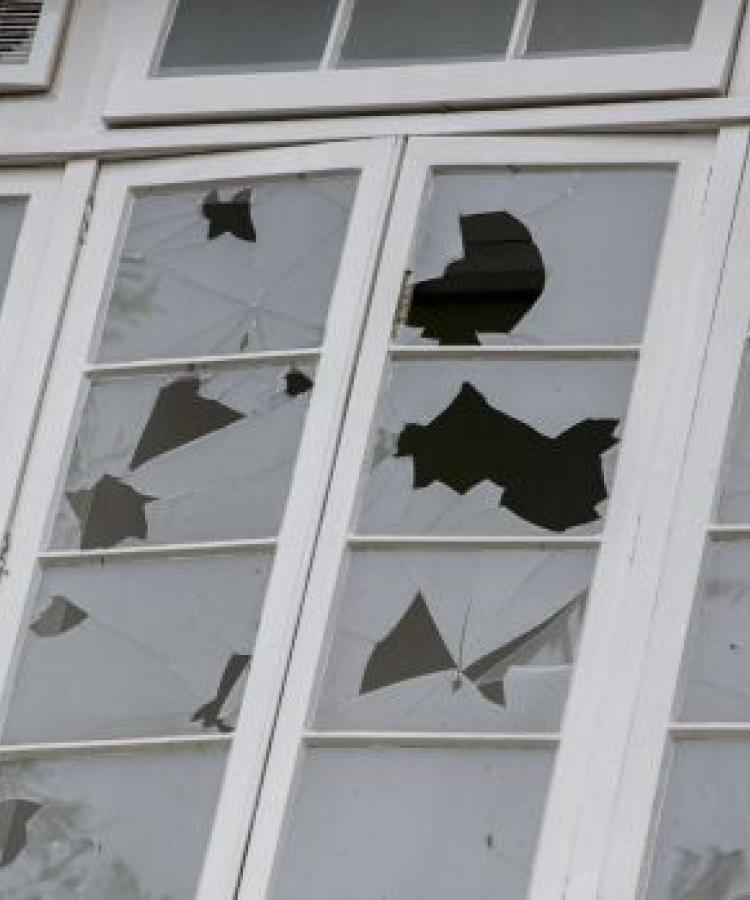 Forward-thinking and good initiative can help you minimise the risks, wrap up, and stay at home until the storm has passed.
It's never too late to ensure you're well prepared for the storm season! Severe Australian weather and storm season can lead to blown-out windows or seriously damaged window areas.
Although it is a common problem, it is very dangerous to have windows which are not prepared for hazardous conditions. Not to mention, it can cause great damage to your home. Sharp and dangerous broken glass can also pose a risk to you and your family.
Forward-thinking and good initiative can help you minimise the risks, wrap up, and stay at home until the storm has passed. Stay safe in the knowledge that your windows are perfectly secure during storm season.
Trace Your Tracks in two simple steps!
1.  Clean the tracks of your windows and your doors: If there is any dirt lodged in the corners or the sides, gently remove it using a strong but non-abrasive cleaner.  Pipe cleaners are good for this purpose or something small and slim which won't damage paintwork or the surrounds.
2.  Check the sealant around the edges of your windows: Some people have vinyl which also needs checking.  Check if it's firmly in the right place and looks clean – with no pitting or erosion.  If it's tight to the window, it is in good health.  If it's loose or starting to wear away then it will need replacement because it means that the edges could give way, causing the glass to blow out during bad weather.
It's Not Just Your Windows!
Stormy weather means objects might be lifted off the ground and cause unnecessary damage. If you know stormy weather is on the horizon, it's wise to take precautions before it happens.
 
· Always listen to the weather forecast. We know it's not always the most reliable resource but if a storm is brewing you can take the necessary steps before you experience it!  
· Store away any outdoor furniture or light objects. It's best to secure them in an outhouse or garage so they are out of harm's way. This also refers to things such as children's toys, pots, and planters. Store anything that isn't made of very sturdy materials.
· Pay attention to large or overgrown trees and plants. Trim back branches and heavy leaves, so they don't get whipped up in a storm.
Flying objects are dangerous enough but if one hurtles against your windows you could end up with cracking or worse, shattering, or someone being hurt.
Indoor Safety
Closely monitor the indoors of your home during a storm.  Anything precious or easily knocked over and positioned near windows or doors should be moved. Things such as plant pots, ornaments, picture frames could pose a danger or be damaged in a big storm. For very hazardous weather it's a good idea to designate an area of your home which is safe for everyone to stay in until the storm passes. Make sure it's away from windows and doors and keep furniture/objects to a minimum.
We're always here to help at Express Glass
Our experienced team is here to help you if your windows aren't secure enough or you haven't had time to deal with all the necessary precautions before a storm.  
 
Express Glass is available to assist at any time and we will endeavour to restore your windows as soon as possible. We'll get it done so you are ready to take on any weather – whether it's letting in the sunshine or closing up to avoid high winds and excessive rain. Get in touch today.