For almost 40 years we've been getting things Done. We started as a Sydney family business and now we're Australia's leading emergency glass repairer.  We're Australian owned, proud glaziers with diverse skills, a national footprint and put exceptional customer service at the centre of everything we do.
Done. It's not a checklist. It's our badge of honour, quality and responsibility. It means you can trust us to deliver on our promise.
Team
At Express Glass, we are a national company with local expertise, employing and partnering with the best qualified and experienced glaziers Australia-wide. From large-scale projects to glass repairs, our team will ensure that your job is DONE. Meet some of the team members behind Express Glass across Australia.
Safe and accredited.
Our work-safe culture is our proudest achievement. Consultation and innovation are the cornerstones of our award-winning, ISO-45001 compliant, Safety Management System.
Environmental responsibility.
We've created our own measurable environmental policy. Ask us about it.
Community.
We're proud to support the local communities we work in.
Focus on growing our industry.
We take an active role in leading our industry through committee positions, providing expertise on OH&S and Standards Accreditation and sponsoring events and activities that help to grow our industry and its people.
Our Community
Commitment.
Express Glass believes that every child, family and individual has the right to the best quality care possible. That's why we support organisations who support those who need it most. Our Express Glass family, supports their families by:
 
Regularly giving to communities in need
Giving our time and expertise to manage fundraising events
Providing grassroots assistance in our own time
Fundraising, while having fun.
Image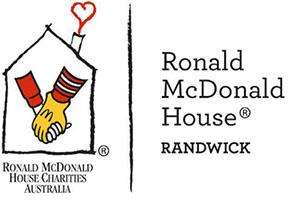 Ronald McDonald House Randwick
Ronald McDonald House Randwick provides a home away from home for 32 families in need a night, every night. When a family's life is turned upside down, Ronald McDonald House Randwick provides a warm, welcoming place to stay that is supportive and understanding.
Express Glass has actively supported Ronald McDonald houses for 18 years, by volunteering, fundraising and raising awareness. 
Image

St George Hospital Children's Ward
Much of the vital work done in caring for sick children and their families at St George Hospital Children's Ward would not be possible without community support.
Express Glass donations for more than 20 years has helped fund new technology and family-focused care.
Image

Sylvanvale Foundation
Sylvanvale is all about providing a better quality of life for those children with an intellectual disability.  
Express Glass's support helps children to work, live and play in their community as they choose.
Join Us
We believe our industry thrives when new people join the business.
If you're a contractor, glazier, apprentice, support staff or one of our many community partners and are committed to getting things Done! with a down to earth attitude, call our HR team.